About Us
If you haven't tried Timbers yet, you don't know what you have been missing.
Our Menu
Our Location
---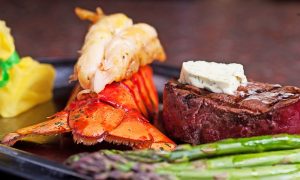 THE LARGEST MENU IN THE AREA
BREAKFAST, LUNCH, AND DINNER…  TIMBERS IS YOUR PLACE TO BE.
Breakfast is served Tuesday through Sunday from 7 AM until 2 PM, with lunch and dinner starting at 11 AM.  Our breakfast specialties range from a large variety of omelets and skillet dishes with peanut butter and banana pancakes. Choose from over 20 different sandwiches for lunch including our famous Timber Burger made from over ½ pound of fresh ground sirloin charbroiled to perfection! Dinner, where do we start? Cut to order Prime Rib, Rib Eye Steak, N.Y. Strip, and Filet Mignon or try our 20 oz. Porterhouse! Hungry for seafood? Try our Sashimi Tuna, Coho Salmon, Grouper, Walleye, Snow Crab Legs, or a variety of shrimp choices. We also serve BBQ Ribs, Pork Chops, and chicken entrées
---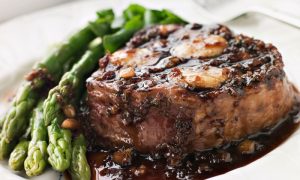 SPECIAL MENU DAYS
WE SAID WE HAD THE LARGEST MENU, AND WE MEAN IT.
Wednesday is Mexican Day, and Thursday, we serve all your Italian favorites! Friday, of course, is our Fish Fry. Choose from the 2 or 3 piece dinner or go for the All You Can Eat. Don't forget the fresh soup and salad bar that's available for all dinners, or you can make it your meal
Great Food, nice environment, and friendly staff! Large portions for the price, I highly recommend to anyone! 😀
Service was excellent and food as well. Will return! Seafood Alfredo – absolutely delicious!!!!!!!!! The Alfredo sauce was outstanding; there was more than an ample amount of shrimp, crab, and scallops… yummy!
---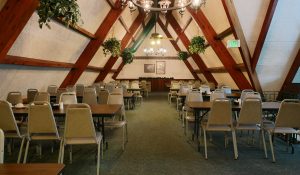 HOLD YOUR NEXT EVENT AT TIMBERS
WE HAVE ONE OF THE AREA'S NICEST BANQUET FACILITIES.
With seating from 20 to 120, "The Loft" at Timbers should be your first choice for your next occasion. Holiday party, birthday, wedding, anniversary, or business meetings, Timbers can provide full catering services. From supplying all of your food needs to full bar service, we can even book your DJ!

Timbers is Angola's place for steaks and seafood. Established in 1999. Timbers is proud to boast the largest menu in the area. Breakfast is served Tuesday through Sunday from 7AM till 2PM, with lunch and dinner starting at 11AM.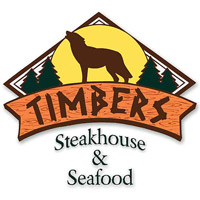 260-665-7487 Don@timbersangola.com 1212 West Maumee | Angola, IN
Winter Hours
Monday – closed Tuesday – Thursday – 7am – 9pm Friday – Saturday – 7am – 10pm Sunday – 7am – 8:30 pm